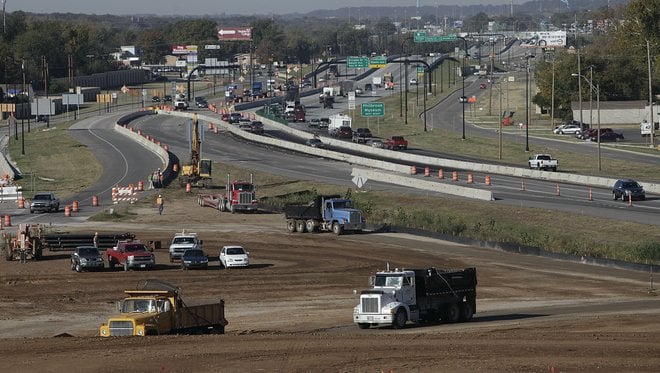 Very big changes are coming to west Tulsa's highway system.
The Oklahoma Transportation Commission is set to approve a set of related bridge and highway projects that are expected to be the most expensive improvement ever in the city's transportation network.
Projects include widening Interstate 44 to six lanes between the Arkansas River bridge and Union Avenue; replacing the U.S. 75 bridges over I-44; replacing and realigning U.S. 75 ramps at the I-44 interchange; replacing U.S. 75 bridges over Mooser Creek just south of the interchange and replacing and expanding the Union Avenue bridge over I-44.
State and federal highway money — largely funded with motor fuel taxes — will pay for the projects.
In many ways, the projects mirror the state's previous efforts to widen and improve I-44 from the Arkansas River east in Tulsa.
Anyone who remembers that project can well imagine that the work will bring some temporary inconvenience to motorists.
The eventual pay off comes with greater capacity, smoother flowing traffic and faster commerce when the projects are completed.
It's about time. I-44 between the Arkansas River and the Interstate 244 interchange is the oldest section of interstate highway in Oklahoma.