Think of a song that has a car or truck in the lyrics. Imagine driving that vehicle while listening to that song. Now you can stop imagining because we found cars and trucks featured in a variety of songs listed on KSL Cars. We stayed specific when possible, leaving out Don McLean's "American Pie" reference to driving his Chevy to the levy. Songs with themes or lyrics not suitable for publication were also omitted (sorry, Prince). Songs We apologize in advance if any of these songs get stuck in your head.
Disclaimer: Some listings might be sold by the time you read this article. We'll try to update them accordingly.
Janis Joplin sang, "Oh Lord, won't you buy me a Mercedes Benz, my friends all drive Porsches, I must make amends," in 1971. We found this 1968 Benz that was around in the Joplin era.
She didn't get specific in her song, so you could try something more modern, like this absurdly fast 2017 model or this modest C-Class from the same year, which still has far more features than Joplin could ask for.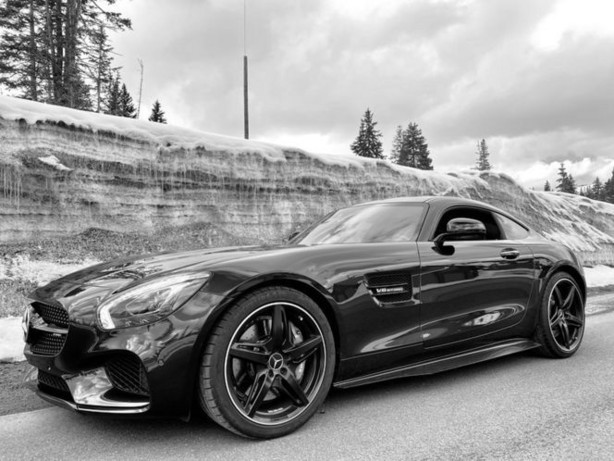 In the song "Mustang Sally," Wilson Pickett sang, "I bought you a brand new Mustang, about 1965," and then proceeded to ask the recipient to slow that Mustang down. We found a page full of 1965 Mustangs, most of which look like they'd get the same response from Pickett. This white convertible looks pretty, moving or not.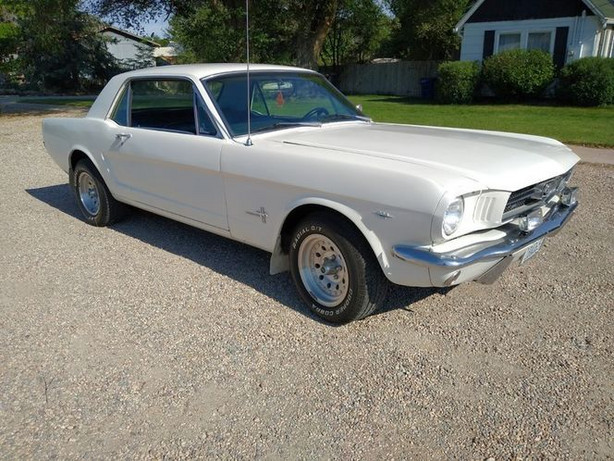 The Beach Boys sang a parking lot full of car songs. "Fun, Fun, Fun" talks about a girl driving her dad's Ford Thunderbird too fast, making the Indy 500 look like a Roman Chariot Race. The song came out in 1964, so we picked a 1956 T-Bird, which at the time may have been worth lying to your dad about going to the library:
The song is not year-specific, so skipping the Thunderbirds of the 1970s, we also found v.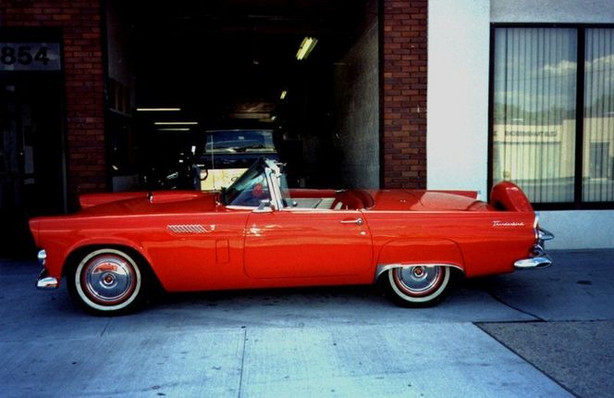 "Shut Down" was a Beach Boys song that glorified drag racing. It pitted the singer's fuel-injected 1963 Corvette Sting Ray against a 1962 Super Stock Dodge Dart. Both of these are rare and sought-after. There aren't any 1963 Sting Rays or 1962 Darts currently on KSL Cars, but you can set up notifications so you'll know when your chance comes to shut someone down.
Same thing with Jan and Dean's "The Little Old Lady From Pasadena" — The 1964 Dodge with a 426 engine is a rare muscle car, but you can be one of the first to know if one pops up.
The Clash sang, "My baby drove up in a brand new Cadillac," in 1979. We found two Caddys from that time, a 1979 Eldorado with a diesel engine and an '80 DeVille.
Even though it's listed for just $1,500, those GM diesels don't have the best reputation, so it'd probably be better to get a brand new Cadillac. This 2020 Escalade should get any rocker's attention at $84K.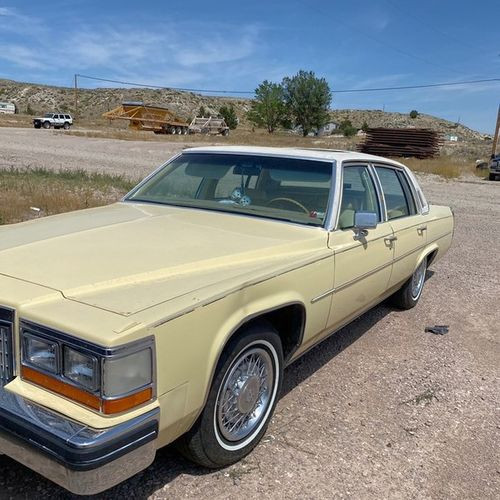 Other Cadillac songs
Cadillacs find their way into song often. The Stray Cats rocked "Look at that Cadillac," and Aretha Franklin sang about riding on the freeway of love in a pink Cadillac. Pink is not one of the color options for a Cadillac search, but you can put "pink" in your keyword search for any model.
"Mercury Blues" by K.C. Douglas came out in 1948, but he was singing about a 1949 model. Maybe it was the song, but '49s are some of the most sought-after Mercurys ever made (we can say "ever" now that Ford killed off the brand). There's only one line in the song that's year-specific, so try one of these cool Mercurys: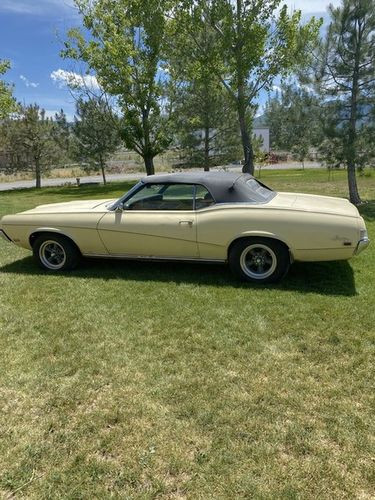 The B-52's sang about a Chrysler that's "as big as a whale" in the song "Love Shack." We found a gorgeous 1964 300 convertible with a 413 cubic-engine (Beach Boys reference). Bummer: it does not seat 20. Good news: it's located in Los Angeles (which we find interesting listed on a Utah-based car site) and what better way to buy a classic convertible than flying to SoCal and driving it home?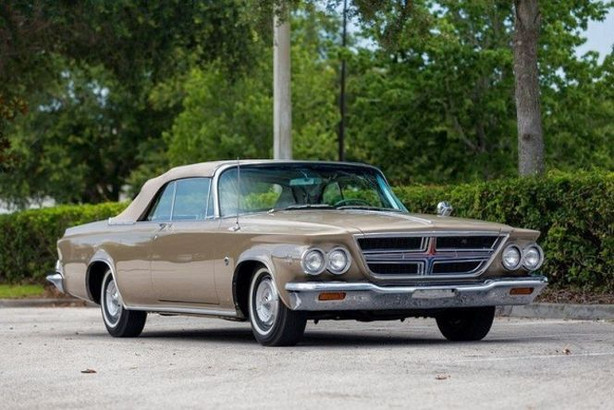 In "Life's Been Good" by Joe Walsh, he sings, "My Maserati does 185, I lost my license now I don't drive." When the song came out in 1978, no street-legal Maserati could go that fast. They can now. There are a couple dozen Maseratis on KSL Cars, and for $12K you can get this 2005 Quattroporte, if you can handle all the Joe Walsh fans asking you if it will do 185.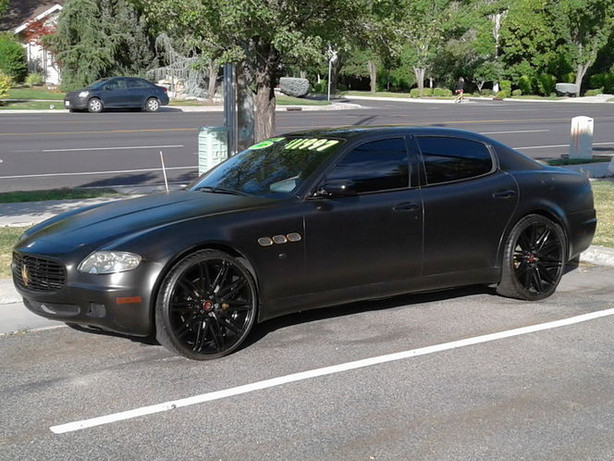 "Low Rider" by War came out in 1975 when almost all low riders were old Chevrolets. This 1968 Impala has the chrome, glass packs and small wheels, but no hydraulics. That means no hopping, but at least the ride won't beat your kidneys.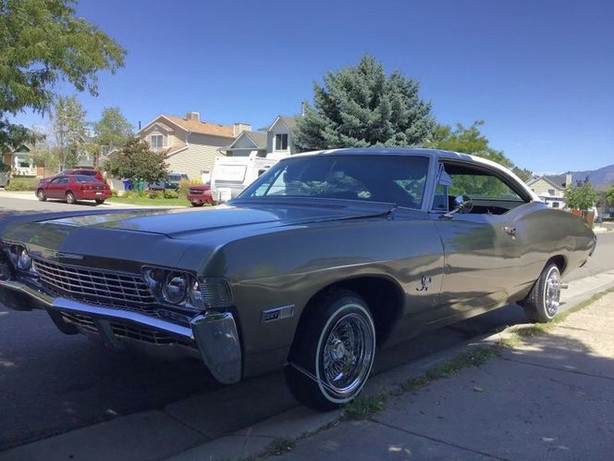 Sammy Hagar got specific down to the license plate (IEATZ28) while singing about a 1979 Pontiac Trans Am. Here's a 10th anniversary 400 that looks to be in great shape.
If you can't dig up $26,500, here's a beater you can build up to Hagar standards. But once you do, don't be surprised if you can't drive 55.
Whichever you end up with, the plate "IEATZ28" is available in Utah (Sammy had California plates).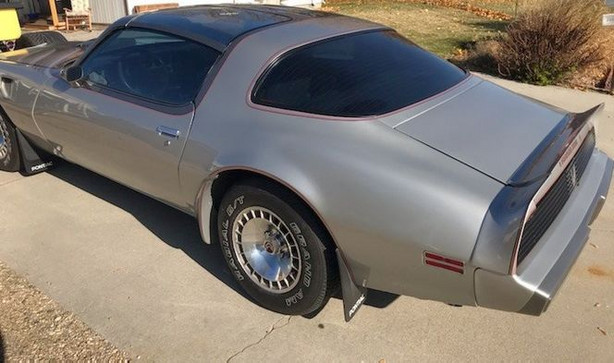 "Beep Beep" is a slightly annoying, almost camp song-esque ballad sung by the Playmates in 1958, telling of a little Nash Rambler. We found this big 1951 Nash Ambassador. It's listed for $24,999, but as their advertising claimed, you can sleep in it and make up the cost with saved motel bills.
Here's a slightly newer 1962 Rambler.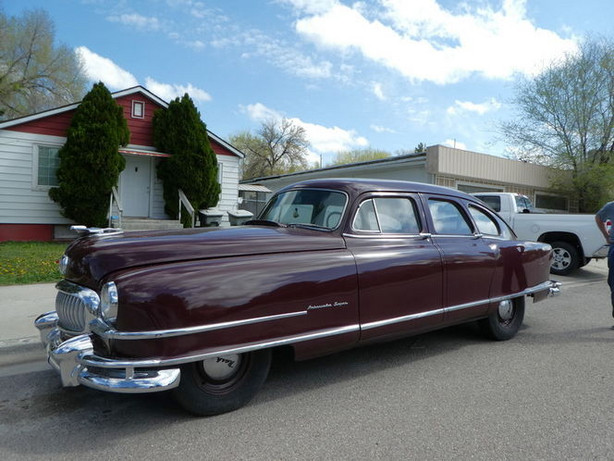 Maybellene couldn't be true to Chuck Berry, but at least he could keep up with her Cadillac in the 1950s song. Here's a 1957 Coupe DeVille with just 66,000 miles on it if you want to recreate the scene in the song. The buyer listed it for $38K, pointing out its babied local history and continental kit, but will consider offers.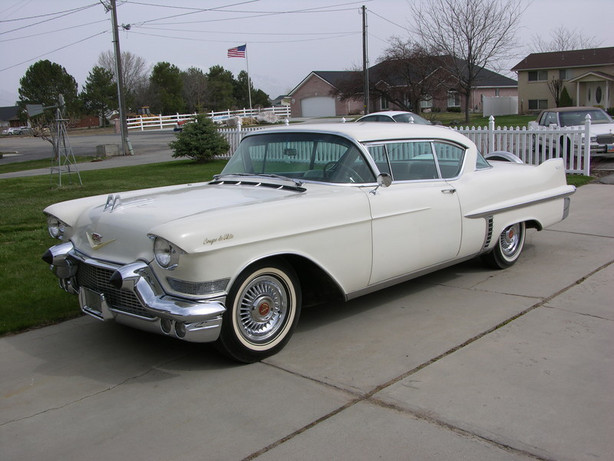 In Elton John's 1972 hit "Crocodile Rock," he sings that he "had an old, gold Chevy and a place of my own." We chose an 18-year-old,gold Malibu listed for $1,700. The seller left so much stuff in the car that we're not sure they have a place of their own.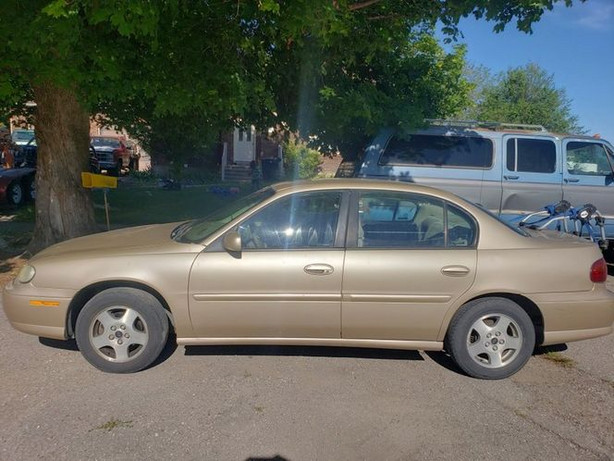 Joe Diffie sang, "You can set my truck on fire and roll it down a hill and I still wouldn't trade it for a Coupe De Ville," in his 2014 hit "Pickup Man." It's one of a zillion country music songs that romanticize America's favorite type of vehicle. Diffie wasn't specific on the make of his preferred ride, so the song didn't divide its audience. KSL Cars has more than 10,000 trucks listed right now. We picked out some square bodies since they're so popular currently, and one of each brand so we could be as popular as Diffie (though we're not getting mullets like his):
This 1978 Chevrolet Half Ton isn't perfect, but perhaps the $3,500 price tag is.
This 1977 Dodge D Series Custom has the 440 engine and is ready for you to make it four-wheel-drive. Four thousand dollars, under 70,000 miles, and it's from Wyoming, a state that has trucks named after most of its cities.
Seating for more than three was rare on 1970s pickups. This 1979 Ford F-250 Super Cab Short Bed has some cool-looking rust that goes with its 1970s tan and orange color scheme. The seller's asking $4,000 and provided 36 photos so you can size it up before making the drive to West Jordan to see it in person. It's not Wyoming-authentic, but there's a dog in some of the pics.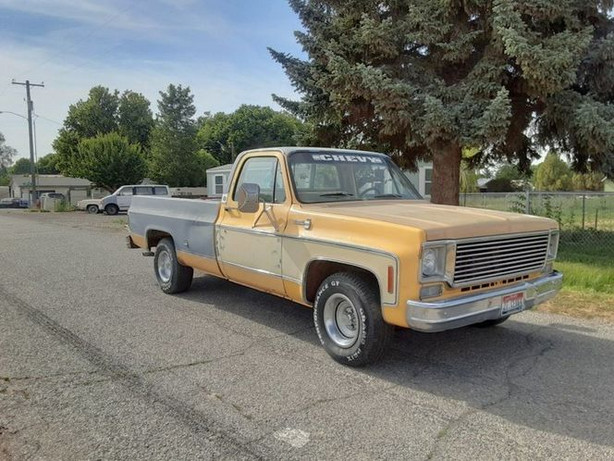 ×
More stories you may be interested in