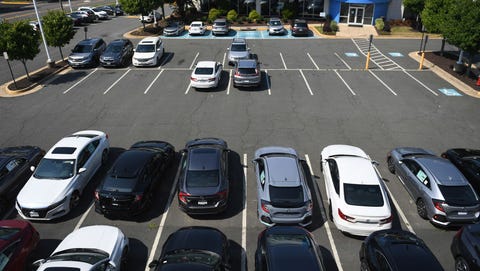 The Washington PostGetty Images
As COVID-19 has forced people to stay home, analysts are projecting lost auto production and sales to result.
Across the U.S. and the globe, the threat of COVID-19 spreading among factory employees has forced companies to suspend production.
Many analysts have revised their new-vehicle sales estimates in the U.S. for 2020, originally forecasting sales of 16.5 million to 17 million, and now projecting sales of between 13 and 14 million.
The novel coronavirus has brought the U.S. economy to a standstill and analysts are now getting a grasp on how the virus is going to impact the automotive industry. Production has come to a halt for most plants in the U.S. and sales projections are being revised to reflect the economic turmoil which has engulfed the industry.
Over the course of last week, Ford, Fiat Chrysler, General Motors, Mercedes-Benz, Subaru, Toyota, Volkswagen and others all
…
Read More