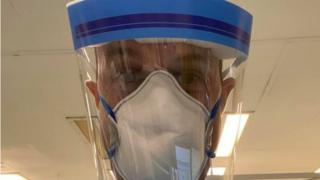 A hospital consultant treating patients with coronavirus says he has been overwhelmed with offers to replace his stolen bicycle.
Dan Harvey noticed his transport home was missing when he finished a nine-hour night shift on an intensive care unit in Nottingham.
It had been locked in a staff area of the Queen's Medical Centre.
After sharing details of the theft on social media, Mr Harvey had dozens of offers to replace the bicycle.
Mr Harvey, 44, said he finished his shift at 02:00 GMT on Thursday and soon realised the bicycle he used for commuting had been taken.
Latest news and stories from the East Midlands
It had been secured with a combination padlock in a bicycle park that required a hospital staff ID to access.
"There were many bikes
…
Read More